---
Opal Partners follows a process we developed to ensure we add value to clients from the very first interaction.
We know our business is built on mutual trust, so we begin our relationship by learning about our clients' businesses. And we let our clients get to know us too – how we operate, our values, and our expertise.
Next we begin uncovering the future-state goals and current challenges the client is facing. This helps us focus our efforts.
Based on our discussions we work closely with the client to scope our work efforts. By understanding our client's priorities and time frames, we can craft a solution that impacts the business just where it is needed.
After the scope is agreed to, it's time to begin work. Opal Partners isn't like some consulting companies that give you a report – we roll up our sleeves and work alongside our clients.
As the engagement progresses, we monitor our progress and the results. If we need to pivot to address a new challenge, we do so.
Continuous feedback and coaching helps our clients stay focused on their goals. Having input and accountability from an external source helps clients gain perspective from someone who is invested in them and their success.
Operations Audit

An operations-focused review of essential business functions so you can survive and thrive

Companies are always changing as they grow and respond to their customers. Over time, certain aspects of the business may become neglected or overlooked. When you've reached that point, it is time for an operations audit.
Operations includes every task that is required to keep your business running, and the goal of your operations should be to extract value from every resource you invest in the organization.
Opal Partners' operations audit applies the Operations Hierarchy to the seven essential functions of business. Our audit will help you identify and strengthen the areas that need improvement.
The end result of your operations audit should be to install the mechanisms that help you avoid or handle adverse situations (survive) and maximize the value of your business (thrive).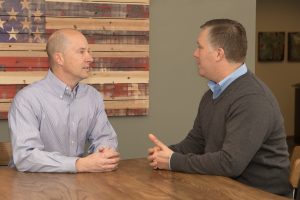 Giving You Only What You Need
When you need it
Strategic Planning and Process Development aren't things you do once. They are your guides to measure your progress and maintain your focus. We will work with your executive team to create or update an existing strategic plan to guide the company for the next three to five years. We can also create a contingency plan so the company is ready to respond quickly if a major unexpected event hits the company.
Operations Management makes sure your business is healthy. In conjunction with your strategic plan, OPG will work with you to assess your pain points and understand what key metrics you are tracking to give you a window into the health of your business. We will suggest new or additional metrics if needed. Of course, we will review your company performance on a regular basis to help you stay on track.
Organizational Excellence ensures the team you've built is performing at their best. We can guide you as you assess your team and identify stars and future leaders. We will gain alignment on your team by ensuring all goals, incentives, and responsibilities are clear and that key managers understand they role they play. Mentoring future leaders is a vital part of keeping your team ready for the future.
Minimizing risk is good business. You need a plan if the unthinkable happens – like loss of data or a natural disaster. You can also mitigate risk by making sure your human resources practices are well implemented, including having a strong handbook, unambiguous offer letters and job descriptions, and orderly personnel files.
Understanding how you acquire customers allows you to maximize your team's effectiveness and understand where valuable sales efforts are being wasted. An analysis of your sales pipeline can give you valuable insights and uncover trends. If you don't have a sales pipeline already, we can help you define and implement one.